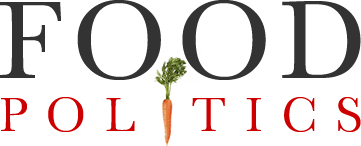 by Marion Nestle
Mexican soda tax advocates victims of government-linked spyware hacking
Who knew that such things existed, let alone that they would be directed at anti-obesity and pro-soda tax advocates.
The New York Times reports that frightening messages about their families (the article gives examples) were sent to the advocates with links
laced with an invasive form of spyware developed by NSO Group, an Israeli cyberarms dealer that sells its digital spy tools exclusively to governments and that has contracts with multiple agencies inside Mexico, according to company emails leaked to the New York Timeslast year.
Supposedly, this Group sells "tools only to governments for criminal and terrorism investigations."  These can "trace a target's every phone call, text message, email, keystroke, location, sound and sight."
As the Times gently puts it, this discovery "raises new questions about whether NSO's tools are being used to advance the soda industry's commercial interests in Mexico."
Citizen Lab has more information about this situation.
The spyware targeted these individuals:
Dr. Simon Barquera is a well-respected researcher at the Mexican Government's Instituto Nacional de Salud Pública (National Institute of Public Health).
Alejandro Calvillo is the Director of El Poder del Consumidor, a consumer rights and health advocacy organization.
Luis Encarnación is the Director of the Coalición ContraPESO, a coalition of more than 40 organizations that work on obesity prevention and reduction strategies.  All three individuals work to support Mexico's soda tax.
I am leaving on Wednesday for three weeks on a Fulbright to the National Institute of Public Health in Cuernavaca and hope to find out a lot more about this.  Stay tuned.
In the meantime, here's a tweet from someone I don't know (I like the soda cans).
Late addition:  Gary Ruskin sends his paper on corporate espionage against nonprofit organizations.