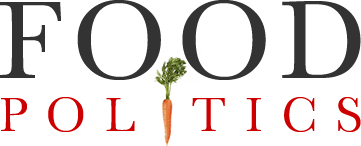 by Marion Nestle
Weekend Reading: Letters to a Young Farmer
Martha Hodgkins, ed.  Letters to a Young Farmer: On Food, Farming, and Our Future.  Princeton Architectural Press, 2017.
This publication is from the Stone Barns Center for Food & Agriculture.  Its executive director, Jill Isenbarger, explains what it is:
Letters to a Young Farmer, written by some of the most influential farmers, writers, leaders, and entrepreneurs of our time, offers advice, observations, gratitude, and a measure of harsh reality.  Farming is a difficult endeavor and an arduous undertaking at best, yet farming remains one of the most important, tangible, and meaningful things one can do to improve human and environmental health and community well-being.  And it is vital to our future.
The book contains 36 letters, all inspiring.  One of them is mine (you can read it here).