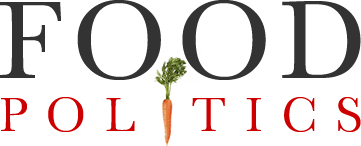 by Marion Nestle
The cost of poor food safety practices: $36 million in two years
Food Safety News, my go-to source for information about current and past episodes of foodborne illness, reports the price of insufficient corporate diligence: $36 million in recalls by Dole Foods.
Dole, a privately-held company is going public, which means it has to file lots of financial documents with the Securities and Exchange Commission (SEC).  For the past couple of years, these show:
2015: $10.8 million to recall bagged salads in which a sample tested positive for Salmonella.
2016: $25.5 million for a four-month shutdown of a salad processing plant found to be contaminated with Listeria, and manage a recall. Listeria at the plant was linked to four deaths and 33 cases of illness in the U.S. and Canada.  The company continued to ship salads from the facility after swab tests were positive for Listeria.
The SEC requires companies to list potential risks.  In its SEC filing, Dole said:
We are subject to the risk of product contamination and product liability claims…Even if a product liability claim is unsuccessful or it not fully pursued, the negative publicity surround any assertion that our products caused illnesses or injury could adversely affect our reputation with existing and potential customers and our corporate and brand image.  Moreover, claims and liabilities of this sort might not be covered by our insurance or by any rights of indemnity or contribution that we may have against others.
This is why diligent attention to preventive controls is essential for producing safe food.
Not using them kills people; it also is expensive.