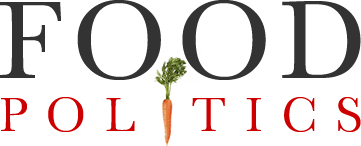 by Marion Nestle
Weekend reading: What's the Matter with Meat?
Katy Keiffer. What's the Matter with Meat?  Reaktion Books, 2017.
 
Katy has a terrific show on Heritage Radio that I've been on several times and I was happy to do a blurb for her new book:
Katy Keiffer has produced a thorough and well researched analysis of everything that's wrong with industrial meat production.  Her book is worth reading for its focus on animal welfare, antibiotic resistance, and worker safety, but even more for its critique of the effects of animal feed production on international trade and land grabs.  This book is for everyone who cares about how meat-eating affects our planet.