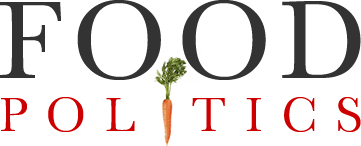 by Marion Nestle
Pink Slime again: The lawsuit
Remember "pink slime" the pejorative name for what BPI (Beef Products International) much prefers to call "lean, finely textured beef (LFTB)," so much so that it is suing ABC News under South Dakota's "disparagement of agriculture" or food libel law.
This is not a joke.  BPI is suing for $1.9 billion in damages and this could go to $5.7 billion under South Dakota's Food Product Disparagement Act.
The New York Times recounts the history of pink slime and reminds us that Michael Moss won a won a Pulitzer Prize for an article in which he mentions it in 2010.
I am riveted by Dan Flynn's account of the trial in Food Safety News.
May 30:  The trial opens, with ironic timing.
But the BPI vs. ABC lawsuit is going forward just as demand is also coming back for LFTB, two years after depiction of the product in the media as "pink slime" put consumer pressure on retailers and restaurants to pull the product.Now, however, many of those same restaurants and retailers fear losing their customers for beef patties because they cost too much. LFTB, produced by both BPI and Cargill, is in demand to keep hamburger prices down.
June 5:  The jury trial begins.
At issue is whether the the network and its reporter violated South Dakota's Agriculture Food Product Disparagement Act. If it did, any award won at trial  could be tripled under the Act — to as much as $5.7 billion in this case. The jury will have to decide if the network and its reporter defamed the product known within the meat industry as lean finely textured beef by repeatedly referring to it as "pink slime" in numerous reports beginning in March 7, 2012.
June 8:  BPI's chief witness testifies.  She is professor Mindy Brashears, director of the International Center for Food Industry Excellence at Texas Tech.
She told the jury that BPI's lean finely textured beef (LFTB) is meat, is beef, is nutritious and is entirely safe to eat…In the past four years, Brashears said, she not only examined everything she could find about BPI, but also conducted her own studies. Her time on the project totaled 1,250 hours and BPI paid her a private consulting rate of $250 an hour for a total of about $335,000.
June 9:  ABC's lawyer,  Dane Butswinkas, starts his cross-examination
Butswinkas did get the professor to admit BPI was suspended from the National School Lunch Program on multiple occasions in 2007 and 2008. Brashears said those suspensions were essentially voluntary actions by BPI taken after pathogens were discovered in its product by the lab working for the lunch program. She said the action was consistent with BPI's food safety plan.
I have a long-standing interest in this case, dating back to 2009 when I first started writing about it.
I will continue to follow this trial with great interest.  Most lawyers I know think that food libel laws will not hold up in court.  Let's see what this jury says.