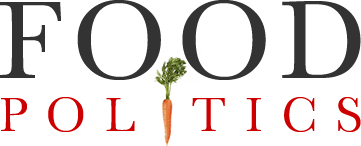 by Marion Nestle
Sugar policy again: this time Mexico
I can't believe that I am writing about sugar policy again.  The Trump Administration has just gotten a preliminary agreement with Mexico about the sugar it exports to us.
Mexico says OK, (1) it won't make us pay as much for it, and (2) it will restrict how much refined (white) sugar it sends.
This is great for U.S. sugar processors who turn raw sugar into white.  They want Mexico to send raw sugar so U.S. processing plants stay busy.
But food and beverage companies making products will have to pay more for sugar.  They belong to the Coalition for Sugar Reform, which is not happy about the agreement.
Under NAFTA, Mexico could sell unlimited amounts of sugar to us.   But our domestic sugar producers complained the Mexicans were "dumping" subsidized sugar and undercutting their prices.  In retaliation,
We threatened to impose tariffs.
Mexico threatened to stop buying our high-fructose corn syrup (it currently buys 80% of our HFCS).
Three years ago, we got Mexico to agree to set minimum prices and limit the amount of sugar it sells to us.  The new arrangement confirms that deal, at least for the moment.
As for us public health types, sugar policy is endlessly weird.  Domestically, we don't produce enough sugar to meet demands so we have to import sugar from other countries.  We keep domestic prices high through quotas, buy-backs and price-support loans.  This ought to discourage consumption, but does not.
How come?  Because the higher price, amounting to billions a year overall, works out to only about $10 per year per capita.
This is not high enough to:
Reduce sugar consumption
Improve health
Generate outrage
Want to read more about this?