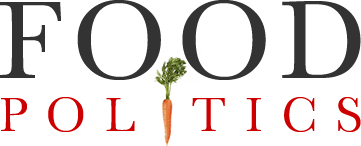 by Marion Nestle
FDA wants comments on guidance for pre-DSHEA dietary ingredients
The FDA is taking comments about developing a list of dietary supplement ingredients in safe use before Congress passed the Dietary Supplement Health and Education Act (DSHEA) of 1994.
It announced a public meeting for October 3 ton this issue.
The FDA also announced that it is accepting public comments on its draft guidance. on New Dietary Ingredients (NDIs).
Here are the FDA documents:
What this is about
A timeline may help:
1994: Congress passed the Dietary Supplement Health and Education Act which essentially deregulated dietary supplements.
It did, however, require marketers of "New Dietary Ingredients (NDIs)" to submit a premarket notification to the FDA at least 75 days before introducing it—unless the ingredient had a history of safe use before that date.
1997: FDA issues regulations for NDIs
2011 (January): The Food Safety Modernization Act passes.  This required the FDA to clarify when an ingredient is considered NDI.
2011 (July):  FDA publishes draft guidance
2017 (September):  FDA issues draft guidance for comment
As the FDA explains, one purpose of this guidance is to improve compliance with the NDI notification requirement.
In 2012, FDA estimated that the number of dietary supplements on the market was 55,600 and that 5,560 new dietary supplement products come on the market each year. This is in contrast to the approximately 4,000 products that were on the market in 1994, when DSHEA was enacted.

As of December 2014, we had received and completed our evaluation of just over 750 NDI notifications since the first notification was received in 1995.

These figures, coupled with recent concern about the presence of undeclared active ingredients in products marketed as dietary supplements, highlight the importance of submitting NDI notifications as a preventive control to ensure that consumers are not exposed to unnecessary public health risks in the form of new ingredients with unknown safety profiles
The FDA also explains:
FDA's guidance documents, including this guidance, do not establish legally enforceable responsibilities.  Instead, guidances describe our current thinking on a topic and should be viewed only as recommendations, unless specific regulatory or statutory requirements are cited.  The use of the word should in FDA guidances means that something is suggested or recommended, but not required.
How are we to interpret this?  
My take is that DSHEA is a public health disaster.  It allows supplement companies to use pretty much whatever ingredients they want and to continue doing so until there is substantial evidence for harm.
This must be an attempt by the FDA to exercise some kind of control over ingredients in supplements.  As such, the measure deserves support.
File comments by December 4; go to http://www.regulations.gov and type FDA-2017-N-4625 in the search box.