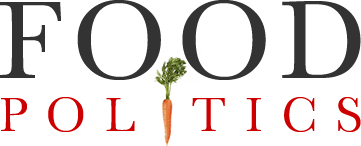 by Marion Nestle
FoodNavigator-USA's Special Edition on Kids' Food
Food Navigator is an industry newsletter useful for keeping up with food industry interests.  In Special Editions, it collects articles on specific topics, this on on food for kids.
Special Edition: Food for kids!
Almost a third of American children aged 10-17 are dealing with overweight or obesity, and many are lacking in essential nutrients from potassium, dietary fiber and calcium, to vitamin D. So how can the food industry respond to these concerns and develop more nutritious, but appealing snacks, meals and beverages for kids? We explore innovations targeting every life stage, from a new wave of baby food brands to Paleo meat sticks for tweens.