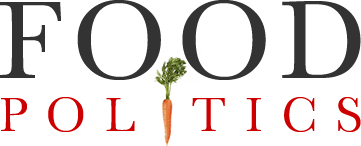 by Marion Nestle
Weekend reading: Nutrition and Food Systems
HLPE [High Level Panel of Experts on Food Security and Nutrition]. Nutrition and food systems. A report by the High Level Panel of Experts on Food Security and Nutrition of the Committee on World Food Security, Rome, 2017.
This report takes a food systems approach to recommendations for reducing the double burden of malnutrition—obesity in the presence of widespread hunger and its consequences.
This report aims to analyse how food systems influence diets and nutrition. It offers three significant additions to previous frameworks. First, it emphasizes the role of diets as a core link between food systems and their health and nutrition outcomes. Second, it highlights the central role of the food environment in facilitating healthy and sustainable consumer food choices. Third, it takes into account the impacts of agriculture and food systems on sustainability in its three dimensions (economic, social and environmental). 2. A food system gathers all the elements (environment, people, inputs, processes, infrastructures, institutions, etc.) and activities that relate to the production, processing, distribution, preparation and consumption of food, and the outputs of these activities, including socio-economic and environmental outcomes. This report pays specific attention to nutrition and health outcomes of food systems. It identifies three constituent elements of food systems, as entry and exit points for nutrition: food supply chains; food environments; and consumer behaviour.