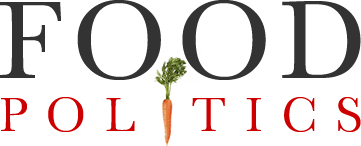 by Marion Nestle
FoodNavigator-USA's special edition on protein
Protein occurs in most foods but is especially abundant in meat, poultry, fish, dairy, eggs, grains, beans, nuts, and seeds.  Most of us get more than twice the amount we need on a daily basis.
But protein comes with a health aura.  It sells.
Hence: the food industry's great interest in developing protein ingredients for food products.
FoodNavigator-USA, ever on top of current food trends, summarizes recent developments.
Special Edition: Protein in focus
While Americans typically get enough, there is no sign that the protein trend is going away, with growing numbers of food and beverage brands seeking to add additional protein to their wares or highlight the protein that's always been there. We take a closer look…