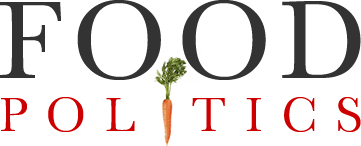 by Marion Nestle
WHO seeks comments on saturated fat and trans fat
The World Health Organization (WHO) is collecting comments until June 4 on its recent "consultation" (committee report) on saturated fat and trans fat.
The consultation recommends:
Saturated fat: no more than 10% of calories
Trans fat: no more than 1% of calories
These recommendations are consistent with
I wish that dietary recommendations would refer to foods, not nutrients.
We don't eat specific fatty acids.  We eat foods containing mixtures of saturated, unsaturated, and polyunsaturated fatty acids; some foods have more than one kind than another.
Trans fats appear in highly processed foods.  Therefore, they are a euphemism for snack and other foods containing them.
As for saturated fats: the Dietary Guidelines give their main sources:
The guidelines use two layers of euphemisms.
Saturated fat is a euphemism for meat and dairy foods; these have higher proportions of saturated fatty acids.
"Mixed dishes" and "protein foods" are also euphemisms for meat and dairy foods.
But saying so is politically impossible.
Do comment on the WHO guidelines.  It may help clarify the recommendations.