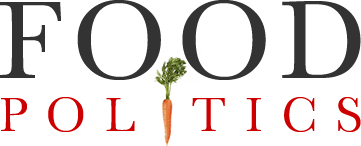 by Marion Nestle
Yes, the USDA is still giving direct payments to Big Ag
The Government Accountability Office reports that
Under the Agricultural Act of 2014 (2014 Farm Bill), each member of a farming operation that is a general partnership can generally receive directly or indirectly up to $125,000 per year through the applicable programs if the member meets eligibility requirements, including being determined to be actively engaged in farming.
The GAO'a full report provides the data for 2015:
For those USDA program payments requiring active engagement in farming, we determined that

USDA distributed about $2.7 billion in payments to 95,417 entities, such as corporations, general partnerships, joint ventures, and limited liability companies;
USDA distributed an average of $884,495 in payments to the 50 farming operations receiving the highest payments for 2015; and
General partnership members' payments were predominantly based on members' claimed contributions of combined management and labor (74.6 percent) and management (23.1 percent), while labor was 2.3 percent.
To game this system, it's best to have many individuals qualifying for maximum payments.  Here's how that works:
Will the new farm bill, if it ever passes, do a better job of supporting small farmers and fruit-and-vegetable ("specialty crop") producers?  It doesn't look like it at this point, alas.