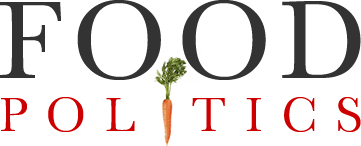 by Marion Nestle
Pork (the meat, not goodies in the farm bill)
One of the industry newsletters I read regularly is GlobalMeatNews.com, which occasionally collects articles on specific topics into "special editions."  This one is about pork.
Still the most-consumed meat in the world, the pork sector is shifting quickly with global markets opening for processors on a weekly basis. In this special newsletter, we look at the lucrative Chinese market that everyone is looking to break into, as well as work being done to tackle diseases in the pork sector.
A note on the pork study: it elicited a tirade in the New Food Economy about how so much of nutrition research is correlational and says little about causation.  The writer singles out the pork study as one of three examples of possible misuse of statistics.
Feeding infants puréed pork and increased body length? Trick question. P = 0.001—so something really seems to be happening. But does greater body length in infants actually matter? We'll let the scientists pursue this one on their own until they come up with something that's not just statistically significant but meaningful…The point isn't to prevent you from snacking on prunes and chocolate while you shovel puréed pork into the baby. Do it if you want to, and given the marvelous powers of the placebo effect, you'll probably be happy you did. But stop treating studies like these as if they contain the truth.
The study, no surprise, was sponsored by NIH but also by the National Pork Board, among other industry groups.  The Pork Board issued a press release: "New Study Finds Pureed Pork Supports Infant Growth."