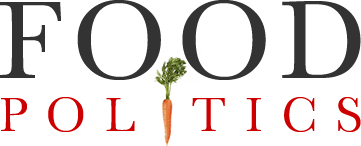 by Marion Nestle
"Functional" candy? Special report from Confectionary News
The industry newsletter ConfectionaryNews.com has a collection of articles on "functional" candy.  In this context, "functional" means the addition of something not originally present to enhance the food's nutritional value.
In the U.S., confectioners have to be careful not to violate the FDA's so-called "jelly bean rule," one that says you cannot add nutrients to foods (like jelly beans) just to make them appear to be healthy.
But wouldn't it be great if candy was a health food?  Spirulina chocolate?  Read on.
Special Edition: Functional Confectionery
The consumer trend towards better-for-you snacks gives confections made with functional ingredients an opportunity to scoop up their share in the health and wellness market.

As part of this special edition on Functional Confectionery, ConfectioneryNews talks to YouBar about its nutrition bars that meet individualized recipes for dietary and nutritional needs; Rainmaker which is currently testing its first line of branded protein confectionery products in the UK and Ireland; and Supertreats' carob powder which is a healthy alternative to cocoa.