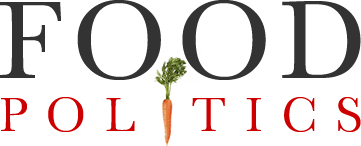 by Marion Nestle
What does US vs. NAFTA mean for US food producers? Nothing good.
The NAFTA agreement meant that the US, Canada, and Mexico would not impose tariffs on each other's products.
But the Trump Administration has announced tariffs on steel and aluminum imported from Canada and Mexico.
Canada is retaliating.  Here is its list of US products subject to new tariffs.  Table 2 lists agricultural products, among them,
Yogurt
Coffee
Prepared meals
Maple sugar
Pizza and quiche
Chocolate
Waters
Whiskies
Mexico also is retaliating.  Its list (in Spanish) includes, among others,
Cheeses
Apples
Ham
Pork
Potatoes
Whisky
This means that these products will be more expensive—a lot more expensive—in Canada and Mexico and, therefore, will not sell as well.