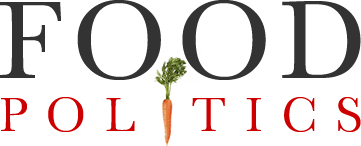 by Marion Nestle
San Diego: American Public Health Association
My session is from 1:00 to 2:30.  It is called "Hot Off The Presses! Getting the Message Out with Public Health Authors."  Moderator is Joyce Gaufin, co-editor of the book "Mastering Public Health: Essential Skills for Effective Practice."  Other panelists are Mona Hanna-Attisha, author of What the Eyes Don't See: A Story of Crisis, Resistance, and Hope In An American City, and Sandro Galea, author of Healthier: Fifty Thoughts on the Foundations of Population Health.
After the session, the three of us will do a book signing in the APHA Press booth at the exhibit center.
Details about the APHA schedule are here.