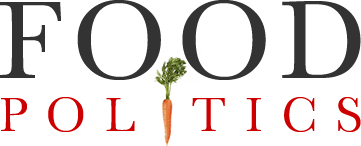 by Marion Nestle
Healthy diets: Variety?
I was surprised to read a recent paper in the American Heart Association journal arguing that dietary diversity may not be good for health:
"Eat a variety of foods," or dietary diversity, is a widely
accepted recommendation to promote a healthy, nutritionally adequate
diet and to reduce the risk of major chronic diseases. However, recent
evidence from observational studies suggests that greater dietary diversity is associated with suboptimal eating patterns, that is, higher intakes of processed foods, refined grains, and sugar-sweetened beverages and lower intakes of minimally processed foods, such as fish, fruits, and vegetables, and may be associated with weight gain and obesity in adult populations.
Obviously, eating a variety of junk food is unlikely to improve health.  But the variety recommendation has never been intended to include junk food.
Here's a summary of the variety recommendations of the Dietary Guidelines from 1980 to 2015:
These have increasingly specified healthy foods.
Eat your veggies!  Enjoy!