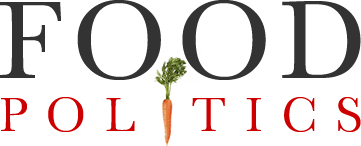 by Marion Nestle
Industry-funded study of the week: beer hops improves Alzheimer's (in mice, anyway)
Even though my book, Unsavory Truth: How Food Companies Skew the Science of What We Eat, is now published, I'm still collecting particularly entertaining examples of industry-funded research that should trigger the question, "Guess who paid for this?"
Matured Hop-Derived Bitter Components in Beer Improve Hippocampus-Dependent Memory Through Activation of the Vagus Nerve, by Tatsuhiro Ayabe, Rena Ohya, Yoshimasa Taniguchi, Kazutoshi Shindo, Keiji Kondo & Yasuhisa Ano .  Scientific Reports, 2018; 8: 15372.

Background: Our group has focused on the constituents of beer, and we found that iso-α-acids, major bitter components in beer derived from hops (Humulus lupulus L.), improve cognitive impairment in an Alzheimer's disease (AD) mouse model and high fat diet-induced obese mice.

Conclusion: Vagus nerve activation by the intake of food materials including MHBA [matured hop bitter acids] may be a safe and effective approach for improving cognitive function.

Competing Interests: T.A., R.O., Y.T., K.K. and Y.A. are employed by Kirin Co., Ltd. The authors declare no other competing interests with this manuscript.
[Thanks to Eric Bardot and Maggie Tauranac for sending this excellent example}.