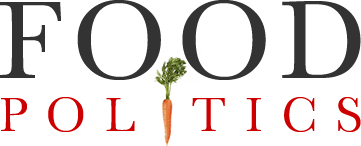 by Marion Nestle
Industry-funded study of the week: Cherries and exercise recovery in women
Since publication of my latest book, Unsavory Truth: How Food Companies Skew the Science of What We Eat, I've been collecting particularly delicious examples.
Here's one I discovered through a tweet:
I looked up the press release.
Montmorency tart cherries may have the potential to improve exercise recovery in active females, suggests a new study published in the European Journal of Sport Science.

Researchers in the U.K. found that Montmorency tart cherry concentrate, when consumed twice a day for eight days, reduced self-reported muscle soreness and impacted certain aspects of muscle function after exercise, compared to a placebo.
Guess who funded this?
Another example of a study with a sponsor predictable from its title, alas.