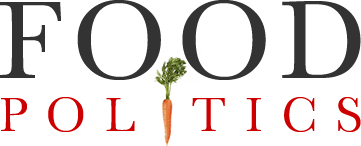 by Marion Nestle
The FDA is taking on the supplement industry?
I thought the FDA had decided long ago that dietary supplements were untouchable, given the Courts' interpretation of the Dietary Supplement Health and Education Act (DSHEA) of 1994.  DSHEA essentially deregulated dietary supplements and blocked the FDA from doing much about them unless it could prove substantial harm.
Whenever the FDA tried to intervene, supplement companies took the agency to court on First Amendment grounds, and won most of the time.  So the FDA appeared to have given up.
But here we have FDA Commissioner Scott Gottlieb announcing new steps to take back some oversight of this industry.
These steps include communicating to the public as soon as possible when there is a concern about a dietary supplement on the market, ensuring that our regulatory framework is flexible enough to adequately evaluate product safety while also promoting innovation, continuing to work closely with our industry partners, developing new enforcement strategies and continuing to engage in a public dialogue to get valuable feedback from dietary supplement stakeholders.
The FDA issued a press release to announce 12 warning letters and 5 online advisory letters to companies illegally selling more than 58 misbranded products claimed to prevent or treat Alzheimer's disease.  The demographic change to an aging population:
has been accompanied by a growth in the number of marketers who prey on this population, pitching products that make unproven claims that they can prevent, treat, delay, or even cure Alzheimer's disease.  These purported miracle cures are sold primarily on the Internet. They are often, though not always, falsely labeled as dietary supplements. Regardless of their form, these products fly in the face of true science. What these companies are selling is the false hope that there is an effective treatment or cure.
Commissioner Gottlieb also sent out a chain of Twitter announcements explaining what this is about.
Cheers to the FDA for this one.  And now get busy on the rest of the bad apples in this barrel.