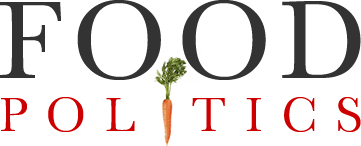 by Marion Nestle
Are oats really gluten-free? A matter of conflicted interests?
Oats do not typically contain gluten, the protein that produces toxic symptoms in people with Celiac Disease.  They do, however, contain a protein that may trouble some people with the disease, but the real problem is that they are often produced in places that also produce products containing wheat, or other grains that do have gluten.
Thus, I was interested to receive the following email from Stephanie Laverone, who describes herself as someone with Celiac Disease.  At my request, she gave permission to reprint what she sent me.
She sent me a link to a published commentary, Oat Consumption by Celiac Disease Patients: Outcomes Range from Harmful to Beneficial, Depending on the Purity of the Oats.  
In the conclusion, the authors explain that oats can benefit or harm people with Celiac Disease, but say that
The outcome appears dependent on the purity of the oats consumed. ..Regardless though, adding oats deemed GF [gluten-free] by these new high standards to CD [Celiac Disease] patient diets, may safely provide the benefit of broader dietary options, leading to improved GFD [gluten-free diet] adherence and quality of life, while bolstering nutritional deficiencies and potentially aiding heart health.
The authors' Acknowledgment states:
Both authors are salaried employees of PepsiCo Inc. or Quaker Foods and Snacks (QFS), a subsidiary of PepsiCo Inc., which funded this research. QFS has a commercial interest in gluten-free foods. The views expressed in this manuscript are those of the authors and do not necessarily reflect the position or policy of PepsiCo Inc.
Ms. Laverone writes (I've done some light editing for emphasis):
Gluten Free Oats are controversial in the Celiac Disease community. There is a question of potential cross-reactivity to proteins found in oats that is further complicated by the high rate of cross-contamination of oats by gluten-containing grains.

There are two categories of gluten-free oats currently sold in the US: purity protocol and mechanically/optically sorted. Purity protocol oats are generally considered to be gluten free from field to store while mechanical/optical sorting involves the removal of gluten-containing grains during the processing stage.

Quaker Oats' Gluten-Free Oats are mechanically/optically sorted (How does Quaker make Gluten Free Oats?).

It is obviously advantageous for Quaker Oats if:

(1) Safe consumption of GF oats by people with Celiac Disease simply relies on gluten testing, and

(2) Mechanically/optically sorted oats test positive for 20+ ppm of gluten less frequently than purity protocol oats, as implied by the final column of the table on the second page [of the Quaker Oats document].
Quaker Oats' cereals may well be gluten-free.  Let's hope so.
Gluten intolerance may be controversial—do people who think they are intolerant to gluten, really have problems with it?—but for people with Celiac Disease there is no controversy whatsoever.  Such people must avoid gluten.  Full stop.
What raises a red flag for me is the website statement, "As is always the case, the…safety of our consumers is our number one priority."
Why the red flag?  That's what they all say.
As Stephanie Laverone understood, this is another troubling example of the issues that arise from industry-funded research and, in this case, opinion.
Caveat emptor.