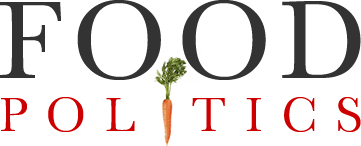 by Marion Nestle
Weekend reading: a new book on food safety—Outbreak!
Timothy D.  Lytton.  Outbreak: Foodborne Illness and the Evolving Food Safety System.  University of Chicago Press, 2019.
I did a blurb for this one:
In Outbreak, Lytton gives us a legal scholar's superb analysis of how government, lawyers, and civil society are struggling to prevent the tragic and unnecessary illnesses, hospitalizations, and deaths caused by microbial food contaminants.   Foodborne illness may seem like an intractable problem, but Lytton's suggestions for dealing with it are well worth attention, as is everything else in this beautifully written, thoughtful, and readable account.  I couldn't put it down.
Food safety attorney Bill Marler reviewed it for Food Safety News.
Lytton said his goal was to help readers understand the science, practicality, liability, enforcement and self-monitoring measures necessary to achieve higher levels of food safety. Meeting that goal includes helping readers understand the following:

Why government spends so much more money justifying food safety regulations than evaluating whether they actually work.
The need for greater experimentation in food safety regulation.
Improving private third-party food safety auditing through greater liability exposure for negligent auditing.
The potential for liability and recall insurance to improve food safety.
The history of third-party food safety auditing (which goes back much earlier than AIB in the 1920s).
The litigation dynamics of food safety lawsuits.