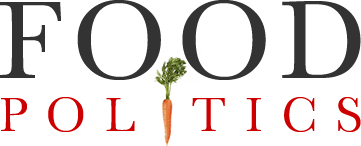 by Marion Nestle
Natural Products Expo: all boxes checked
I was fortunate to be able to attend the Natural Products Expo East in Baltimore on Saturday and worth the trip it was.
Here is where to see—and taste—what's happening in health foods: ultra-processed (drinks, crackers, puffs) and not (nut butters, smoked fish).
Impressions
This is a huge market: the exhibits took up three full floors of two buildings in the convention center.  I think I only managed to wander through about half of them.
The big news is hemp.  An entire section of one of the floors was devoted to CBD oils, pills, and balms, but hemp booths were also scattered throughout.  I didn't see many edibles—just a few gummy bears.
The buzz words are "all boxes checked."  I heard this many times.  My favorite example: hemp water ("hydrate your body to the fullest").  Here's its list:
All natural
No artificial flavors
No THC
No preservatives
Gluten free
Dairy free
Sugar free
Sodium free
Zero calories
Non-GMO
Vegan
Everyone wants to get into Whole Foods.  When I asked small producers where I could find their products, one after another said this.
Plant-based products are on the move.  I tried oat- and coconut-based ice creams (not bad, but still can't compete with the 17% fat dairy versions, alas).