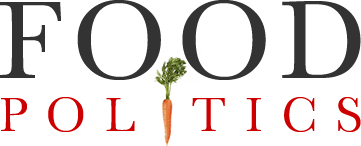 by Marion Nestle
Weekend reading: World Resources Report
The World Resources Institute has issued its final report on Creating a Sustainable Food Future.
The report addresses the central dilemma of our time: how to feed nearly 10 billion people by 2050 without destroying the planet in the process.
The report takes a deep dive into potential solutions:
Reduce demand
Increase production
Protect national ecosystems
Increase fish supply
Reduce greenhouse gases produced by agriculture
Policy options
This report deals with these issues, none of them simple, in more than 550 pages.  It offers no simple solutions.  Dealing with this dilemma will take a great many actions by a great many people, governments, and industry.  The report sets the agenda.  Now it's our turn.