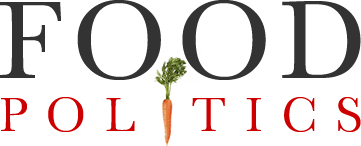 by Marion Nestle
The latest on the dietary supplement industry
NutraIngredients.com alerted me to a study by the Council for Responsible Nutrition, the main trade group for the dietary supplement industry.
Its conclusion: 77% of American adults say they take dietary supplements.
Here are selected results.
Who Takes Dietary Supplements? 77 percent of U.S. adults take dietary supplements.

79 percent of female adults
74 percent of male adults 
81 percent of adults 35 – 54
79 percent of adults 55+ 
83 percent of adults with children under 18 in the household
68 percent of adults without employment
73 percent of adults who live in the Northeast
80 percent of adults who live in the South
Everybody takes this stuff, apparently.  What are they taking?
What to say?
I wish we had better evidence—how about any evidence—that supplements make healthy people healthier, but we do not.
Supplements, as far as I can tell, are about nutritional magic.
Whatever works, I guess.
In the meantime, NutraIngredients cites data that the dietary supplement market was worth nearly $125 bilion in 2018.
Impressive.
For the record: I don't take supplements.  I prefer my nutrients from food and sunshine.
Addition
A reader, Charlene Elliott, sends her study of supplement marketing to Canadian children.
This study is the first of its kind to examine the nutrient levels of vitamins, minerals and dietary supplements specifically marketed as for children in the Canadian retail environment. On the one hand, the promotion of gummy and chewable supplements using cartoon and licensed characters and claims that the products are "fun to eat" simply extends contemporary strategies found in child-targeted packaged foods. Yet vitamins are not foods, nor are they regulated as foods in Canada, and this study questions the logic of recommending that children consume up to 15 gummy candies per day in order to "improve" their health.  Beyond this, the substantial variation in dosage depending on the supplement is problematic, given that all of these supplements use the same kinds of appeals on the package.
Do Canadian children really need chewable gummy vitamins?  Or vitamin supplements at all?  I have my doubts.