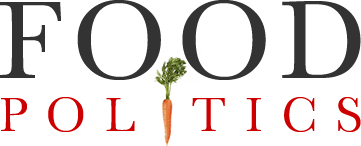 by Marion Nestle
A trend for the new year: CBD for pets (and pet owners)
CBD, in case you haven't noticed, is the hot food trend for 2020.  But for pets?  Yes, them too.
Pet Food Industry reports the results of a survey by WoofWhiskers.
Dog owners may be spending $42 a month on CBD (cannabidiol) oil for their pets.
Why?  Anxiety and stress were the top reasons given.
And then,
More than half of respondents, 57%, reported using CBD oil for themselves.
Pet Food Industry also reminds readers that sales of CBD-containing pet and human items are illegal
because they are intended for use in the diagnosis, cure, mitigation, treatment, or prevention of disease in animals and/or intended to affect the structure or any function of the body of an animal. Further, as discussed below, these products are unapproved new animal drugs and marketing them violates the FD&C Act.
Maybe, but I see them sold everywhere.
I wonder if anyone is doing research to see whether CBD oils do any good for dogs?  If you know of any, please let me know.