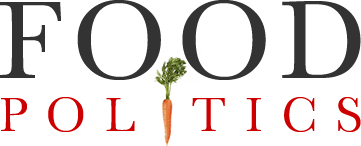 by Marion Nestle
Another 2020 trend? Glitter in poop
For this I must thank NutraIngredients.com: Firm launches glitter-infused multivitamin to add 'poop-time pizzazz.' 
I thought that had to be worth a closer look.
It turns out that a company that sells supplements by subscription has invented a multivitamin with edible glitter.
Why?  To "add some pizzazz into poop-time," of course.
The limited-edition supplement, created and distributed by UK-based WeAreFeel, not only contains glitter made from natural acacia gum (arabic gum) but also 18 key vitamins and minerals.  Being healthy and getting all the nutrients you need shouldn't be dull and boring, hopefully the prospect of having a glittery toilet will encourage more people to get their daily dose of nutrients!  The product follows hot on the heels of the French firm Lutin Malin, which made available dietary supplements that claim to make flatulence "smell like roses"…

Along with the multivitamin's use of Arabica gum, the non-toxic glitter combines vitamin A, D3 and folic acid as well as minerals such as magnesium, zinc and iron amongst others. The multivitamins also contain no GMO, anti-adherents, lactose or gluten.
I'm so relieved (as it were).
It looks like a long year coming up.