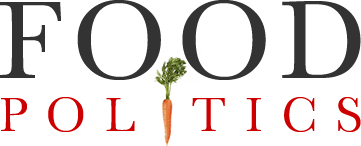 by Marion Nestle
Can Coronavirus be transmitted by pets and other animals?
As the author or co-author of two books about pet food (Pet Food Politics and Feed Your Pet Right), I have an ongoing interest in animals in general and dogs and cats in particular.  They too are infected by Coronavirus.  Here are some recent reports.
PANGOLINS: If, like me, you have never seen one, here's what they look like.
They are the most illegally trafficked mammal in the world, prized as food and for their scales used in traditional Chinese medicine.  They are also suspected as being the reservoir for SARS CoV-2.
The discovery of multiple lineages of pangolin coronavirus and their similarity to SARS CoV-2 suggests that pangolins should be considered as possible hosts in the emergence of novel coronaviruses and should be removed from wet markets to prevent zoonotic transmission.
LIVESTOCK: This article offers the intriguing but unconfirmed suggestion that industrial pig production—not pangolins in wet markets—could be the origin of covid-19.    But other data suggest that pigs do not get Covid-19 (neither do chickens or ducks, but ferrets do).
TIGERS AND LIONS: A tiger at the Bronx Zoo—Nadia—developed a dry cough; her test for covid-19 came out positive.  Three other tigers and three lions also had the same cough.  How did they get this?  The zoo says:
Our cats were infected by a person caring for them who was asymptomatically infected with the virus or before that person developed symptoms…Appropriate preventive measures are now in place for all staff who are caring for them, and the other cats in our four WCS zoos, to prevent further exposure of any other of our zoo cats.
DOGS: I've written about this previously.  The few cases of Covid-19 in dogs were apparently transmitted by their humans.  We don't have evidence that dogs can transmit the virus to humans—yet?
CATS:  Cats, like lions and tigers, can be infected with Covid-19 and can spread it to other cats.  This is known from a study in which Chinese virologists injected the virus into the noses of domestic cats.  Can they spread it to humans?  More research, please.
The team, led by virologist Bu Zhigao at Harbin Veterinary Research Institute, introduced the SARS-CoV-2 virus into the noses of five domestic cats. When two of the animals were euthanized six days later, the researchers found viral RNA and infectious virus particles in their upper respiratory tracts.
CAN PETS (OR ZOO ANIMALS) TRANSMIT THE VIRUS TO HUMANS?  There is no evidence for this so far, according to the Centers for Disease Control, World Organization for Animal Health (OIE) and World Health Organization.  The WHO says:
We are aware of instances of animals and pets of COVID-19 patients being infected with the disease;
There is a possibility for some animals to become infected through close contact with infected humans. Further evidence is needed to understand if animals and pets can spread the disease;
Based on current evidence, human to human transmission remains the main driver;
It is still too early to say whether cats could be the intermediate host in the transmission of the COVID-19.
WHEN IN DOUBT: Wash your hands.
OTHER ITEMS ABOUT ANIMALS
RESOURCE: The World Organization for Animal Health has a useful Q and A on Coronavirus and pet and food animals.