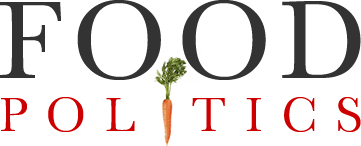 by Marion Nestle
The meatpacking problem: a boon for pet food?
I am an avid reader of Pet Food Industry, a top-notch trade magazine for pet food makers.
It has been following the impact of the Covid-19 epidemic on this industry.  Because pet food is an integral part of the food supply chains for humans (it uses byproducts from human food production), anything that affects the human food supply also affects the supply for pets.
The problems now seen in the meatpacking industry affect pet foods too.
A recent Pet Food Industry article explains.
If meat processors lose capacity to supply the human food chain, the livestock may end up in rendering plants, said David Meeker, Ph.D., senior vice president of scientific services for the North American Renderers Association. "We've got renders ready and willing to help with that," Meeker said. "Hopefully that can be done in a way to make good pet food ingredients out of it….We absolutely don't want them put down with any kind of drug," he said. "They'd have to be put down like they were meat."