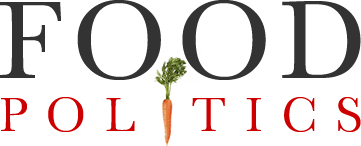 by Marion Nestle
Now is the time to strengthen SNAP
Yesterday, I mentioned the commentary in the New York Times—Americans Are Lining Up for Food. What Is Team Trump Doing?—calling on the USDA to expand SNAP rather that transfer responsibility for food assistance to private food banks.  No matter how good they are—and many do fabulous work—volunteer charitable agencies cannot keep up with assistance demands.
SNAP can.
SNAP, as I explained recently, is the last vestige of what used to be a much stronger safety net for the poor.  It is demonstrably effective in raising families out of poverty and reducing levels of food insecurity.
SNAP's great strength is that it is an entitlement.  We have more than 30 million people newly unemployed in the United States.  Many of them will qualify for SNAP and are entitled to program benefits.
SNAP ought to command widespread bipartisan support, but the program is instead a flashpoint for political battles.
The reality of so many Americans running out of food is an alarming reminder of the economic hardship the pandemic has inflicted. But…Republicans have balked at a long-term expansion of food stamps — a core feature of the safety net that once enjoyed broad support but is now a source of a highly partisan divide. Democrats want to raise food stamp benefits by 15 percent for the duration of the economic crisis, arguing that a similar move during the Great Recession reduced hunger and helped the economy. But Republicans have fought for years to shrink the program, saying that the earlier liberalization led to enduring caseload growth and a backdoor expansion of the welfare state…The Republican distrust of food stamps has now collided with a monumental crisis. Cars outside food banks have lined up for miles in places as different as San Antonio, Pittsburgh and Miami Beach.
Anti-hunger groups make a strong case for a 15 percent increase.  Feeding America is running ads to promote SNAP, for example, this one targeting North Dakota
In the meantime, we have relief funds..
If history teaches us anything, it is that private charity can never replace government policy.  Now, more than ever, we need government for the people.