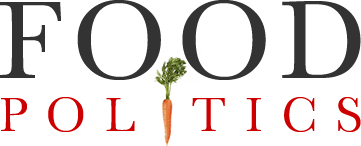 by Marion Nestle
Weekend reading: Feeding Britain
Tim Lang. Feeding Britain: Our Food Problems and How to Fix Them.  Pelican, 2020.  
I reviewed this book for The Lancet.  The online version is here.
Although Lang wrote his book before the COVID-19 pandemic, it thoroughly explains the governmental weaknesses that led to the UK's food vulnerability and delayed and inadequate response to the crisis. Lang could not be more expert; he knows the British food policy scene from the inside, having started his career as a hill farmer, spending decades as a food advocate, academic, and adviser to domestic and international agencies, and having written previous books on food systems. His purpose here is to convince British politicians to take food issues seriously, to assume moral and political leadership, and to transform the UK's food system to one that is more self-sufficient, more resilient, and better able to reduce food insecurity, prevent obesity, and reduce environmental damage.