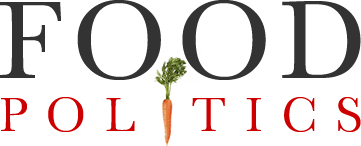 by Marion Nestle
Coronavirus marketing ploy of the week: donating infant formula
Simón Barquera of the Mexican Institute for Public Health in Cuernavaca sent me this gem.

This gives me a chance to point out that Nestlé, the largest food company in the world, is not a relative, fortunately or unfortunately, depending on how you look at it.
The key phrases here:
"Together we can nourish our lives."
"For each can of formula, Farmacias YZA, FEMSA [the Coca-Cola bottler in Mexico], and Nestlé will donate 3 more cans."
"In tough times, we support those who need it most."
Why is pushing infant formula a problem?  See tomorrow's post.