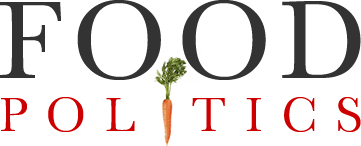 by Marion Nestle
WHO issues status report on infant formula marketing
he WHO has launched the 2020 Status Report on the National Implementation of the Code of Marketing of Breast-milk Substitutes.
The launch announcement begins:
The COVID-19 pandemic highlights the importance of protecting optimal nutrition, including breastfeeding, to improve child health and survival. Formula manufacturers are exploiting the panic and fears of contagion to intensify their aggressive marketing practices.

In this context, government action to regulate the marketing of breast-milk substitutes has never been greater. The International Code of Marketing of Breast-milk Substitutes and subsequent relevant World Health Assembly resolutions ("the Code") spell out key legal safeguards against industry practices that undermine breastfeeding.
The summary report provides data on what countries are doing to enforce the Code.  For example:
IBFAN, the International Baby Food Action Network, documents how infant formula companies are exploiting the Covid-19 pandemic to push their products.  Its press release says:
A new report by WHO, UNICEF, and the International Baby Food Action Network (IBFAN) reveals that despite efforts to stop the harmful promotion of breastmilk substitutes, countries are still falling short in protecting parents from misleading information. WHO and UNICEF call on governments to urgently strengthen legislation on the Code during the COVID-19 pandemic. Governments and civil society organizations should also not seek or accept donations of breast-milk substitutes in emergency situations.
Coronavirus is no excuse for allowing inappropriate marketing of infant formula and weaning food products to continue.