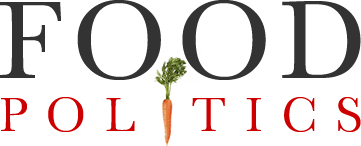 by Marion Nestle
Weekend reading: more reports
CAST [Council for Agricultural Science and Technology: Economic Impacts of COVID-19 on Food and Agricultural Markets:  This is a collection of 16 articles by various experts on the effects of Covid-19 on food, agriculture, and forestry.  The report is here.
IATP (Institute for Agriculture and Trade Policy): Milking the Planet: How Big Dairy is Heating Up the Planet and Hollowing Rural Communities: The report is here.
FAIRR (a global network of investors addressing issues in meat production): An Industry Infected: Animal Agriculture in a post-COVID world.  The report is here.
As the COVID-19 pandemic unfolds globally, we are presented with a real-time case study into the vulnerability of animal agriculture systems to external shocks. It has reminded us of the vulnerability of human health to disease risks stemming from both wild and domestic animals, and has served as a warning of the role modern animal production systems can play in increasing zoonotic disease risk.

The British Meat Processors Association is not happy with this one, it seems.