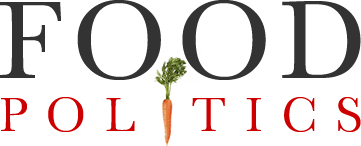 by Marion Nestle
The UK takes on obesity: a new campaign
Boris Johnson, the UK's admittedly overweight prime minister, has suddenly become a champion of anti-obesity policy, following his bout with Covid-19.
As the Washington Post puts it, "Boris Johnson says 'I was too fat' as he launches anti-obesity campaign."
The campaign is based on two reports, one detailing the high and growing prevalence of obesity in Great Britain and its links to Covid-19 susceptibility.
The second is a government policy report, which says it is
introducing a new campaign – a call to action for everyone who is overweight to take steps to move towards a healthier weight, with evidence-based tools and apps with advice on how to lose weight and keep it off
working to expand weight management services available through the NHS [National Health Service], so more people get the support they need to lose weight
publishing a 4-nation public consultation to gather views and evidence on our current 'traffic light' label to help people make healthy food choices
introducing legislation to require large out-of-home food businesses, including restaurants, cafes and takeaways with more than 250 employees, to add calorie labels to the food they sell
consulting on our intention to make companies provide calorie labelling on alcohol
legislating to end the promotion of foods high in fat, sugar or salt (HFSS) by restricting volume promotions such as buy one get one free, and the placement of these foods in prominent locations intended to encourage purchasing, both online and in physical stores in England
banning the advertising of HFSS products being shown on TV and online before 9pm and holding a short consultation as soon as possible on how we introduce a total HFSS advertising restriction online
The UK food industry does not like this.  It insists that this campaign is "a terrible missed opportunity."
I was interested to see Hank Cardello's comment on this (Cardello is with the conservative Hudson Institute in the US): "How A Libertarian Is Tackling Obesity And Why Big Food Should Worry."  Cardello thinks that Johnson's efforts are the wave of the future.  The food industry should stop fighting public health measures, he says.  Instead, it should:
Get ahead of imposed regulations instead of resisting change. Instead of fighting public health initiatives, they can lead the way with research that defines workable steps to reverse the obesity crisis.
Educate with public service ads. It's time that food and restaurant corporations air public service announcements (PSAs) about healthy eating and the impact of high sugar, salt and fat on health and obesity.
Commit to a BHAG ("Big Hairy Audacious Goal"). They can decide, for instance, that at least 50% of the products they sell will be healthier versions or in smaller portions.
Wouldn't that be terrific, and it's great that he's saying so (I keep telling him that he sounds more like me every day).
But can food companies follow his advice?  Not as long as they put profits to shareholders, first, alas.
That's what really needs to change.