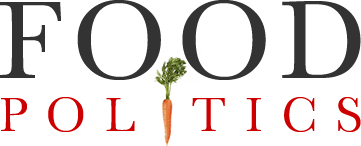 by Marion Nestle
Let's hear it for good food news: the British government wants to ban junk food marketing
Here's the announcement in The Guardian: "UK to ban all online junk food advertising to tackle obesity:  'World-leading' proposal delights health campaigners and dismays advertising industry."
The tougher-than-expected rules came after Boris Johnson changed his view on personal health decisions following his coronavirus infection. Overweight people are at risk of more severe illness from Covid, or death. Research has found that one in three children leaving primary school are overweight, or obese, as are almost two-thirds of adults in England…If implemented, the ban would affect digital marketing, from ads on Facebook, to paid-search results on Google, text message promotions, and social media activity on Twitter and Instagram.
This refers to the UK government's "New public consultation on total ban of online advertising for unhealthy foods."   The details of the consultation are here.  The government wants comments on
what types of advertising will be restricted
who will be liable for compliance
enforcement of the restrictions
The plans will now be discussed by representatives from the food industry, members of the public and the government for six weeks, before a decision is made over whether the advert ban will happen or not.
Comment: I'll bet this proposal does indeed '"dismays the advertising industry" and the food industry too.  Marketing is an enormous influence on food choice, particularly insidious because we don't recognize marketing as such.  It's just seen as part of the landscape and affects us at an unconscious level.  Marketing to children is especially egregious, especially because it is so effective in encouraging them to demand junk food.  Cheers to the UK government for this.  Stick with it!