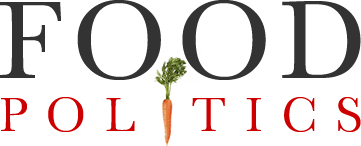 by Marion Nestle
What's happening with nutrition research?
I post often about conflicts of interest in nutrition research, mainly because I worry about how to  improve the quality of nutrition research studies.  Nutrition research is under attack for weaknesses well known to nutrition researchers, but recently rediscovered by critics outside the field who do not, unfortunately, propose meaningful alternatives (see this, for example).
Mainstream nutrition researchers have called for a new approach to nutrition research.
"The time has come for a national 'moonshot' on nutrition research," said Dariush Mozaffarian, MD, DrPH, Dean of the Friedman School of Nutrition Science and Policy at Tufts University, chair of the session. "A strengthening of federal nutrition research has significant potential to generate new discoveries to improve and sustain the health of all Americans, reduce healthcare costs, improve health disparities, create new businesses and jobs, reinvigorate farms and rural communities, strengthen military readiness and optimize use of our natural resources."
These researchers called for two priorities: a new authority for robust cross-governmental coordination of nutrition research; and strengthened authority and investment for nutrition research within the NIH.
It looks like they got it!  The NIH has proposed to transfer its existing Office of Nutrition Research into the NIH Director's Office.
The National Institutes of Health (NIH) has proposed to transfer the Office of Nutrition Research (ONR) from the National Institute of Diabetes and Digestive and Kidney Diseases to the Division of Program Coordination, Planning, and Strategic Initiatives (DPCPSI) within the NIH Office of the Director. DPCPSI was created by Congress to enhance NIH-wide coordination of cross-cutting research topics.
This proposed move follows two reports from NIH about nutrition research:
And now NIH says it is doing this!
The response from the public and the nutrition research community was overwhelmingly supportive. Such a move was also supported by the Council of Councils, an NIH advisory group, during a special meeting on December 30, 2020.

I'm pleased to share that this week, NIH has begun the official transfer of ONR to DPCPSI. This reorganization positions ONR to enhance engagement of the NIH Institutes and Centers in implementing the 2020-2030 Strategic Plan for NIH Nutrition Research to develop new collaborations and relationships focused on nutrition research within and outside NIH, and to ensure coordination of and leadership for nutrition research across the agency.
Will this strengthen the quality of nutrition research?  I certainly hope so.