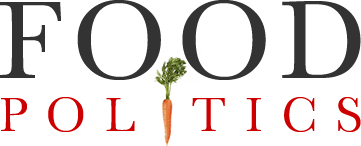 by Marion Nestle
Annals of marketing: walnuts as plant-based meats
The California Walnut Commission, ever on the job, has a new white paper out on using walnuts as ingredients in plant-based meat substitutes.
The paper rightly points out that the most popular plant-based meats are full of artificial ingredients (they don't use the word "ultra-processed).
The public wants "clean."
The sweet spot for manufacturers is in creating great-tasting plant-based products while maintaining clean labels. Walnuts are a popular tree nut and the ideal ingredient for many uses in plant-based meat alternatives. Want to mimic meat in taco crumbles or provide a savory taste and exceptional texture to a plant-based burger? Use walnuts.
Apparently, such products are on the market already (the white paper gives examples).
My question, as always, how do they taste?
I will look for them and find out.  With luck, they will taste like walnuts.
Expect trade associations for every kind of nut to get on this bandwagon, if they haven't already done so.