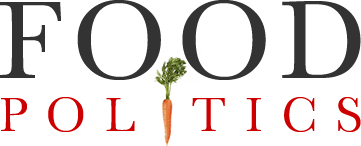 by Marion Nestle
Urgent note to subscribers
If you are an e-mail subscriber to this blog, you should have received this message today.  Despite its off-putting wording, it is legitimate.
You receive this email because publisher of feed Food Politics imported you to this list, claiming you were already subscribed to this content in other ways previously. Please confirm that this is correct and you want to receive this content by clicking here, or decline if you don't want to receive it.
For reasons unknown to me, Google has cancelled its long-standing Feedburner subscription service.
Subscriptions are being transferred to something called follow.it.
I thought the transfers would be automatic—apparently not.
If you would like to continue to receive my blog in your email, please click on the "confirm" link.
I'm so sorry for the awkward transfer.  If I had known, I would have alerted you in advance.
My apologies and thanks for subscribing.