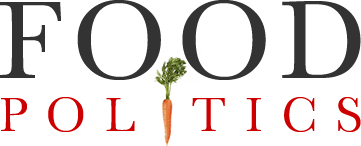 by Marion Nestle
The latest superfruit: bananas!
A reporter sent me this emailed announcement from a publicist for Dole hoping to generate storeis about how bananas can relieve stress.   Your problems are solved!
Hi —

Hope all is well! Following up on the below story. In honor of National Banana Day on April 20 and April's designation as Stress Awareness Month, Dole Food Company is sharing 10 recipes that celebrate the iconic yellow fruit and the science-backed link between bananas and the alleviation of stress.

Would love your consideration for coverage!
What do bananas do for stress?
 "Bananas contain vitamin B6, which is involved in the creation of feel-good neurotransmitters, and research suggests that they can also reduce inflammation and oxidative stress levels. Another study found that foods like bananas that contain prebiotics may also promote more restful sleep."
And that's not all:
Fruit lovers may go bananas for the following recipes as they are not only delicious, but are either vegetarian, vegan and/or gluten-free. The recipes are the latest installment of "Healthier by Dole," the produce giant's ongoing monthly healthier recipe series to encourage eating that is good for both the mind and the body.
The press release is here.
Comment: I'm all for eating fruit but are bananas better than any other kind for relieving stress?  None of this is based on studies that compare one fruit to another.  All fruits contain B vitamins and other good things.  Eat the ones you like!