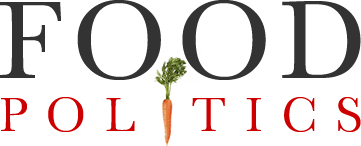 by Marion Nestle
Industry-funded research proposal of the week: Sweeteners
TODAY: KPFA book talk in Berkeley.  The Back Room, 1984 Bonita Avenue, 7:00 pm.  Ticketing info is here.
*****
Jim Krieger, who I will see in Seattle on Saturday, sent this one.
The study: Protocol for a multicentre, parallel, randomised, controlled trial on the effect of sweeteners and sweetness enhancers on health, obesity and safety in overweight adults and children: the SWEET project.  Louise Kjølbæk 1, Yannis Manios 2 3, Ellen E Blaak 4, J Alfredo Martínez 5 6, Edith J M Feskens 7, Graham Finlayson 8, Sabina S H Andersen 9, Kyriakos Reppas 2, Santiago Navas-Carretero 5 10, Tanja C Adam 11, Charo E Hodgkins 12, Marta Del Álamo 13, Tony Lam 14, Hariklia Moshoyiannis 15, Jason C G Halford 8 16, Joanne A Harrold 16, Anne Raben 9 17  BMJ Open.  2022 Oct 12;12(10):e061075.   doi: 10.1136/bmjopen-2022-061075.
Purpose: "The aim of this randomised controlled trial (RCT) is to investigate whether prolonged consumption of sweeteners and sweetness enhancers (S&SEs) within a healthy diet will improve weight loss maintenance and obesity-related risk factors and affect safety markers compared with sugar."
Competing interests: "AR has received honoraria from Unilever and the International Sweeteners Association. CEH's research centre provides consultancy to, and has received travel funds to present research results from organisations supported by food and drink companies. JCGH and JH have received project funds from the American Beverage Association. TL works for a company, NetUnion sarl, which has no conflict of interest in the study outcome."
Comment: This is the official announcement of the research and analysis methods for a new clinical trial.  Once the study gets going, it will take a year to get the results.  It looks like the trial will be comparing the effects of artificial sweeteners and sugar on body weight and other markers.  It is sponsored by a company that makes artificial sweeteners and a trade association for the makers and users of artificial sweeteners.  Want to take bets on what the results will look like?
***********
For 30% off, go to www.ucpress.edu/9780520384156.  Use code 21W2240 at checkout.