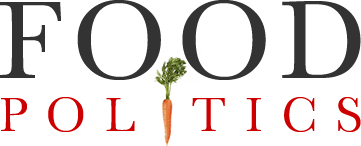 by Marion Nestle
Food marketing exposed !
TODAY: @Stphn_Lacey will moderate at 1:00 p.m. ET. Register HERE.
********
The Global Health Advocacy Incubator (GHAI) has just released this report.
The report documents how marketing of unhealthy food and beverages is linked to complex political, social, historical, cultural and economic forces that make it a key driver of unhealthy food environments:
Ultra-processed food and beverage product (UPP) marketers…saturate the marketplace with junk products through tactics that are aggressive, insidious and everywhere.
Consumers are ambushed with food marketing through the sponsorship of their favorite sports teams, the hidden product placements in their children's educational shows and the free products that they receive at events.
The dangers are even more apparent when UPPs target children and adolescents who lack the developmental maturity to distinguish advertisements from entertaining or educational content.
The UPP industry is notorious for failing to take responsibility for its participation in creating an unhealthier planet.
The industry instead places blame solely on the individual or the guardian of the child.
UPP corporations exploit consumers through deception and undue influence, and also gain privileged spaces in policymaking tables.
UPP marketing threatens public health by decreasing state action to regulate food environments.
More evidence for the need to regulate ultra-processed foods and beverages (see my paper on this precise point).
Let's get to it !
***********
For 30% off, go to www.ucpress.edu/9780520384156.  Use code 21W2240 at checkout.