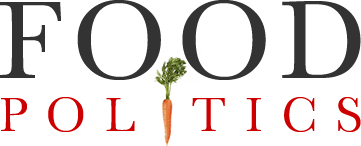 by Marion Nestle
Conflicted interest of the week: multivitamins and memory
Here's another one that several readers have asked me about: Multivitamin Supplementation Improves Memory in Older Adults: A Randomized Clinical Trial.  Authors: Lok-Kin Yeung, Daniel M. Alschuler, Melanie Wall, Howard D. Sesso, JoAnn E. Manson, Adam M. Brickman.  American Journal of Clinical Nutrition. DOI:https://doi.org/10.1016/j.ajcnut.2023.05.011
The study: "Participants were randomly assigned to a daily multivitamin supplement (Centrum Silver) or placebo and evaluated annually with an Internet-based battery of neuropsychological tests for 3 y."  Primary outcome measure: change in episodic memory (immediate recall performance on the ModRey test, after 1 y of intervention).  Secondary outcome measures: changes in episodic memory over 3 y of follow-up,  and in performance on neuropsychological tasks of novel object recognition and executive function over 3 y.
Results: "Compared with placebo, participants randomly assigned to multivitamin supplementation had significantly better ModRey immediate recall at 1 y, the primary endpoint (t(5889) = 2.25, P = 0.025), as well as across the 3 y of follow-up on average (t(5889) = 2.54, P = 0.011). Multivitamin supplementation had no significant effects on secondary outcomes…we estimated that the effect of the multivitamin intervention improved memory performance above placebo by the equivalent of 3.1 y of age-related memory change."
Conlusion: "Daily multivitamin supplementation, compared with placebo, improves memory in older adults."
Conflict of interest: HDS, JEM, and AMB received investigator-initiated grant support to their institutions from Mars Edge. Pfizer Consumer Healthcare (now Haleon) provided support through the partial provision of study pills and packaging. HDS received investigator-initiated grants from Pure Encapsulations and Pfizer Inc and honoraria and/or travel for lectures from the Council for Responsible Nutrition, BASF, NIH, and the
American Society of Nutrition during the conduct of the study. No funding sources had a role in the design and conduct of the study; collection, management, analysis, and interpretation of the data; preparation, review, or approval of the manuscript; and the decision to submit the manuscript for publication.
Funding: This work was supported by an investigator-initiated grant from Mars Edge, a segment of Mars Inc dedicated to nutrition research. Pfizer Consumer Healthcare (now Haleon) provided support through the
partial provision of study pills and packaging.
Comment:  This study continues to surprise me.  As I've written before, it is part of the COSMOS trial, which is also supported by grants from NIH and a private foundation.  In my previous post on it, I noted that despite being funded by Pfizer (which makes Centrum Silver multivitamin supplements), the study did not show benefits of the supplement for prevention of cardiovascular disease or cancer—a rare exception to the rule that industry-funded studies tend to favor the sponsor's interests.  But here we go again, this time with an equally surprising result but for a different reason: most multivitamin studies have shown no benefits whereas this one says if you take Centrum Silver, it will give you another three years of no loss in memory.  Wow!  I'll be Pfizer is thrilled.
Here's what the NIH National Center for Complementary and Integrative Health says about multivitamins:
Multivitamins/multiminerals (MVMs) are the most frequently used dietary supplements, with close to half of American adults taking them. MVMs cannot take the place of eating a variety of foods that are important to a healthy diet. Foods provide more than vitamins and minerals. Many foods also have fiber and other substances that can provide health benefits. However, some people who don't get enough vitamins and minerals from food alone, or who have certain medical conditions, might benefit from taking one or more of these nutrients found in single-nutrient supplements or in MVMs. However, evidence to support their use for overall health or disease prevention in the general population remains limited.
Some of its conclusions:
Most individuals can get all of the necessary vitamins and minerals through a healthy eating pattern of nutrient-dense foods.
Taking an MVM increases overall nutrient intake and helps some people get the recommended amounts of vitamins and minerals when they can't or don't get them from food alone.
There's no standard or regulatory definition for MVMs, or any dietary supplement, as to what nutrients they must contain or at what levels. .
People with healthier diets and lifestyles are more likely to take dietary supplements, making it hard to identify any benefits from their use. There's no convincing evidence that MVMs help prevent chronic disease.
We will see whether this study causes the Center to change any of this.