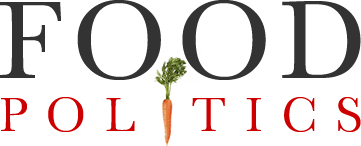 by Marion Nestle
Industry funded study of the week: Cheese prevents dementia!
It was hard to miss this headline in Dairy Reporter: "Cheese intake could lower risk of dementia, study suggests."
No kidding?  I wonder who paid for this?
To its credit, the article did full disclosure:
The study was conducted as part of broader research commissioned by Japanese dairy major Meiji Co., Ltd. and part-funded by the company.
I went right to it.
The study: Kim H, Osuka Y, Kojima N, Sasai H, Nakamura K, Oba C, Sasaki M, Suzuki T. Inverse Association between Cheese Consumption and Lower Cognitive Function in Japanese Community-Dwelling Older Adults Based on a Cross-Sectional Study. Nutrients. 2023; 15(14):3181. https://doi.org/10.3390/nu15143181
Purpose: "We investigated whether cheese intake is associated with lower cognitive function (LCF) in community-dwelling older adults."
Method: "This cross-sectional study included 1503 adults aged over 65 years. The analyzed data were obtained through face-to-face interviews and functional ability measurement."
Results: Cheese intake, along with usual walking speed and calf circumference to be significant factors associated with LCF.
Conclusions: Cheese intake is inversely associated with lower cognitive function.
Funding: This study was funded by the Japan Agency for Medical Research and Development , the National Center for Geriatrics and Gerontology, and Meiji Co., Ltd.
Conflicts of Interest: "This study was conducted as a part of the 'Epidemiology study of the relationship between dairy products intake and cognitive function' commissioned by Meiji Co., Ltd. T.S. holds the position of Commissioned Research Chair, and H.K. is a member of the Commissioned Research group. K.N., C.O., and M.S. are employees of Meiji Co., Ltd. The other authors declare no conflict of interest. The funding sponsors had no role in the execution, analysis, or interpretation of the data or the writing of the manuscript.
Comment: Meiji Holdings Co Ltd (Meiji) 
is a manufacturer and distributor of dairy products, confectionery, and nutritional products. The company's product portfolio comprises milk, yogurt, cheese, ice cream, chocolates, and gummy candies. The company also provides beauty supplements, protein products, nutritional products, vaccines, antibacterial agents, and generic drugs. The company markets its products under Meiji, Essel, Oishii Gyunyu, DepromeL, Reflex, Kaju Gummy, Kinoko no Yama, Galbo, Amino Collagen, Savas, Sycrest, Streptomycin, Kanamycin, Depromel, and Metact brand names…Meiji is headquartered in Chuo-Ku, Tokyo, Japan.
Five of the authors work for the company.
Does eating cheese reduce the risk of dementia?  You read the paper and decide.  I think you can't make this stuff up.