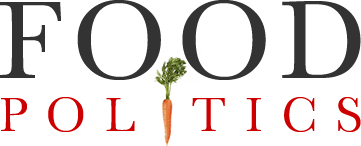 by Marion Nestle
Weekend reading: Best American Food Writing, 2023
I am totally thrilled to have one of my articles anthologized in this book, just published.
Mark Bittman, editor.  The Best American Food Writing, 2023.  Mariner Books, 2023, 181 pages.
My contribution is an article from the American Journal of Public Health, Regulating the Food Industry: An Aspirational Agenda.
This year's editor is Mark Bittman, who has selected an unusually diverse collection of writings (which is why my academic article is in there).
I particularly liked a piece about the food writer, MFK Fisher, by David Streitfield and what is essentially an obituary of the chef, Alain Sailhac, by  Hugh Merwin, neither of which I had seen.
I had seen Ligaya Mishan's "What we write about when we write about food," from the New York Times Style Magazine, and have no trouble understanding why it was included; I thought it was brilliant.
There are lots of other superb pieces on all kinds of topics.
I feel greatly honored to be included.  Thanks Mark!