Shprintzen AD.  The Vegetarian Crusade: The Rise of an American Reform Movement, 1817-1921.  University of North Carolina Press, 2013.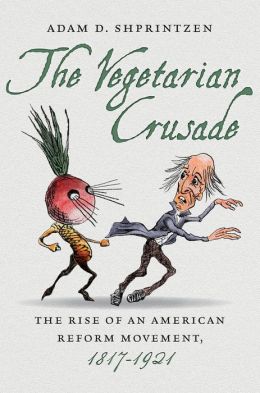 My blurb:
A fascinating account of the nineteenth-century origins of the vegetarian social movement to improve American morality and health. The book stops in 1921 when the Vegetarian Society disbanded, but that movement's legacy is today's passionate vegetarians, who comprise a vital part of the current movement to improve food systems and the health of people and the planet.
Next public appearance
My lecture is sponsored by the McCoy Family Center for Ethics and Society:  "Advocacy for Healthier Food Systems: From Clicks to Occupy."  7:30 p.m. at Cubberley Auditorium.  For more information, click here.
Topics for this post
This is a list of keywords related to posts. The bigger the keyword, the more related posts there are. Click one to view all such posts.
All Topics