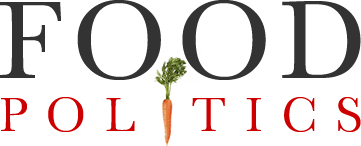 by Marion Nestle
Beam food ads to outer space?
Um. I think this may be a joke but I am indebted to Ellen Fried for sending this item. The British intend to beam a commercial for Doritos (Frito Lay/PepsiCo) into outer space. The story ostensibly quotes Prince Charles: "Hopefully, like humans, they [aliens in space] will think our chips look absolutely delicious and want to try some. If the first word the aliens say when they land in their spaceship is Doritos, we will be delighted. The signal takes years to reach the star but if there are any aliens on the way here already maybe they will pick it up."
Those of us who live in New York and are in shock over our Governor's escapades can use some levity today. So let's thank Prince Charles for that and his other good work on behalf of the environment.