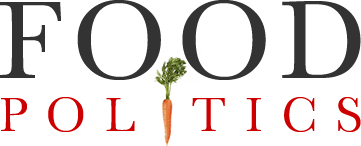 by Marion Nestle
At last: some clear thinking about cookie dough
OK, so Bill Marler is a class action lawyer* who makes his living from suing companies that produce unsafe food. I'll grant that he has a vested interest but I admire the way he never loses sight of the harm done to innocent adults and children.  Cookie dough has a warning label on the package and everyone knows you are not supposed to eat raw cookie dough.  If you eat it, it's your fault if you get sick, right?  See what he has to say about that one.
In Marler's view, the warning label on commercial raw cookie dough should read something like this:
THE FDA INSPECTION MEANS NOTHING. THIS PRODUCT MAY CONTAIN A PATHOGENIC BACTERIA THAT CAN SEVERELY SICKEN OR KILL YOU AND/OR YOUR CHILD. HANDLE THIS PRODUCT WITH EXTREME CARE.
And, he asks, "Where is the multi-million dollar ad campaign to convince us of the dangers of uncooked cookie dough, like we do for tobacco?"
I would add a few further questions: What are we going to have to do to get a real food safety system in this country?  By real food safety system, I mean one that requires production of all foods – from farm to table – under science-based food safety plans (HACCP with pathogen reduction), overseen by a single federal agency that unites and rationalizes the current functions of USDA and FDA.
Everyone knows how to produce food safely or a lot more safely than is being done now.  If companies don't bother, it's because they don't have to. You don't like this?  Complain to Congress!
*Correction: See Mr. Marler's comment below.  He says he mostly represents individuals.   I do apologize for the error.