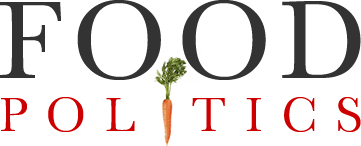 by Marion Nestle
FDA "looking into" safety of caffeinated booze
The FDA announced today that it has sent letters to 30 makers of caffeinated alcoholic beverages warning them that caffeine is not approved as an additive to booze:
Under the Federal Food, Drug, and Cosmetic Act, a substance added intentionally to food (such as caffeine in alcoholic beverages) is deemed "unsafe" and is unlawful unless its particular use has been approved by FDA regulation, the substance is subject to a prior sanction, or the substance is Generally Recognized As Safe (GRAS).    FDA has not approved the use of caffeine in alcoholic beverages and thus such beverages can be lawfully marketed….The FDA noted that it is unaware of the basis upon which manufacturers may have concluded that the use of caffeine in alcoholic beverages is GRAS or prior sanctioned.  To date, the FDA has only approved caffeine as an additive for use in soft drinks in concentrations of no greater than 200 parts per million.  It has not approved caffeine for use at any level in alcoholic beverages.
The FDA asked the companies to provide evidence that the products are safe.  It also opened up a new web page on caffeinated alcoholic beverages.  This gives samples of letters, the list of manufacturers, and letters to FDA from attorneys general and scientists.  There is also a Q and A.  For example:
Q3. What happens if the industry doesn't share its data in the next 30 days? What options are available to FDA?
A3. If FDA determines that the use of caffeine in an alcoholic beverage is not GRAS or subject to a prior sanction, FDA has a range of regulatory options available to it, from the issuance of a warning letter to seizure. It is the manufacturer's continuing responsibility to ensure that the foods they market are in compliance with all applicable legal and regulatory requirements. FDA intends to exercise all options that are appropriate for the product in question.
As Michele Simon of the Marin Institute puts it, "It seems the sleeping giant has awaken!
Indeed it does.  You don't think this counts for much?  Ask the makers of some of these drinks.  A couple of companies already have "voluntarily" removed the caffeine.  I'm willing to bet that others will soon follow?