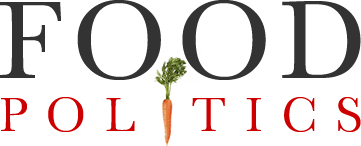 by Marion Nestle
Wrigley's withdraws caffeinated gum out of respect for the FDA
The Associated Press says Wrigley's will temporarily cease and desist trying to market caffeinated gum (see previous post).
The company said Wednesday that it has stopped new sales and marketing of Alert Energy Caffeine Gum "out of respect" for the agency…"After discussions with the FDA, we have a greater appreciation for its concern about the proliferation of caffeine in the nation's food supply…"
Temporarily?
FDA Deputy Commissioner for Foods and Veterinary Medicine issued this statement:
On May 8, 2013, Wrigley (a subsidiary of Mars) announced its decision to pause production, sales, and marketing of Alert Energy Caffeine Gum. This announcement was made following a series of discussions with the FDA in which the agency expressed concerns about caffeine appearing in a range of new foods and beverages.

The FDA applauds Wrigley's decision and its recognition that we need to improve understanding and, as needed, strengthen the regulatory framework governing the appropriate levels and uses of caffeine in foods and beverages. The company's action demonstrates real leadership and commitment to the public health.

We hope others in the food industry will exercise similar restraint….
Congratulations to all concerned.  It's good to see the FDA on the job.
For an instant explanation of what this is about, see the Wall Street Journal's elegant illustration: